Parenting and Children's Social Emotional Development across Pacific Cultures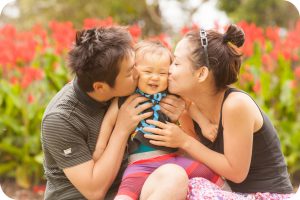 In collaboration with colleagues at Brigham Young University (Utah, USA) and collaborators in Malaysia, China, Japan, Taiwan, and Turkey, we have launched a cross-cultural project examining parenting and children's social and emotional development.
The major focus of this study is to examine the links between parenting (both universal and culturally indigenous forms) and preschool children's social and emotional outcomes across different cultures around the Pacific. Contextual factors (e.g., marital and familial environment; family stress or support, parental psychopathology, childcare arrangements), as well as mediating (e.g., child emotion regulation, effortful control, self-perceptions, psychopathology, and social information processing) and moderating (e.g., parent and child gender, child temperament) factors that might prove influential in the parent-child linkages of interest are also assessed. Within culture comparisons that examine the role of religion, socioeconomic status, and rural-urban context, will also be examined.
---
Collaborators
David A. Nelson, Ph.D.
Brigham Young University, USA
Larry J. Nelson, Ph.D.
Brigham Young University, USA
Chris L. Porter, Ph.D.
Brigham Young University, USA
Clyde C. Robinson, Ph.D.
Brigham Young University, USA
Cortney Evans, Ph.D.
Brigham Young University, USA
Craig H. Hart, Ph.D.
Brigham Young University, USA
Richard B. Miller, Ph.D.
Brigham Young University, USA
Jun Nakazawa, Ph.D.
Chiba University, Japan
Akiko Kawashima, Ph.D.
Ochanomizu University, Japan
Wen Gao, Ph.D.
Liaoning Normal University, China
Nan Zhou, Ph.D.
Capitol Normal University, China
Fatima Haron, M.A.
HELP University, Malaysia
Tan Jo Pei, D.Phil
Manchester Metropolitan University, UK
Datin Quek Ai-Hwa, Ph.D.
HELP University, Malaysia
Jo-Lin Chen, Ph.D.
Fu Jen Catholic University, Taiwan
Bilge Selçuk, Ph.D.
Koç University, Turkey