Charissa S. L. Cheah, Ph.D.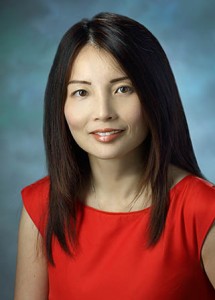 Dr. Charissa Cheah obtained her B.A. in Honors Psychology (Thesis Program) from the University of Waterloo, and her Ph.D. in Human Development (Developmental Science Specialization) from the University of Maryland, College Park. After a Postdoctoral Fellowship position at Yale University, Dr. Cheah spent 3 years as an Assistant Professor in the Culture and Human Development program at the University of Saskatchewan. In 2004, she accepted a position at the University of Maryland, Baltimore County. She is currently a Professor in the Applied Developmental Program. As a cultural developmental scientist, Dr. Cheah utilizes mixed-method approaches to explore how individual characteristics, relationships, socialization agents, and contexts interact to influence child and adolescent social-emotional development and physical health. She is particularly interested in understanding these processes among families in ethnic/racial/religious minority, immigrant, and marginalized groups, with the end goal of contributing to a more just and equitable science and society.
Dr. Cheah is a fellow of the American Psychological Association and of the Association for Psychological Science.
She is the former Chair of the Asian Caucus of the Society for Research in Child Development (SRCD) and a member of the SRCD International Affairs Committee.  Dr. Cheah is also an elected member of the Executive Committee and the Membership Committee of the International Society for the Study of Behavioral Development (ISSBD).
Dr. Cheah received a Fulbright Research Fellowship Grant to Italy (2017-2018) to engage in research exploring the group identities and adjustment of Muslim Tunisian adolescents in Sicily.
She was also awarded a fellowship by the Foundation for Child Development: Changing Faces of America's Children – Young Scholars Program (YSP) (https://www.fcd-us.org/about-us/young-scholars-program/) and a Visiting Scientists Fellowship award by the Scientific and Technological Research Council of Turkey.
Additionally, Dr. Cheah is an associate editor for the journal Child Development, consulting editor for the journal Cultural Diversity and Ethnic Minority Psychology and an editorial board member of the journals the International Journal of Behavioral Development, and Parenting: Science and Practice. Dr. Cheah has also consulted for the Nickelodeon Jr. Television series Dora the Explorer and Ni Hao Kai-lan as a Cultural Content Manager.
Charissa S. L. Cheah Biosketch
Find out more about our recent NSF RAPID (Rapid Response Research) funded research study to examine racial discrimination, identity development, socialization and adjustment among Chinese American families during COVID-19 (Project SAFER).
Read the report on our first set of findings: COVID-19 Racism and Racial Discrimination Experienced by Chinese American Families.
---
Contact
Email: ccheah@umbc.edu
Phone: 410-350-5455