Asian Americans' Resilience, Identity, and Socialization of Engagement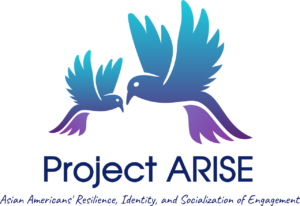 The COVID-19 pandemic has created a context of intensified challenges and stress, including those resulting from racism and other inequities affecting racial-ethnic minority families of Asian heritage in the United States. At the same time, there were reports of the Asian American community's engagement and political action to combat increased bias.
Using a mixed-method longitudinal design, this project focuses on the experiences of Chinese, Korean, and Filipino American families. We aim to understand the impact of various types of perceived racism and racial discrimination on parents' and adolescents' relationships, multiple identities (American identity, racial-ethnic identity, Asian-American identity, etc.), racial-ethnic socialization, civic development (civic belief, behavior, and socialization), and adjustment (socio-emotional and psychological). By conducting surveys and interviews across two time points, we explore both concurrent and longitudinal, bidirectional associations between parents and adolescents.
The results from this study will contribute to the theoretical understanding of risk and resilience processes in response to racism during the COVID-19 pandemic among Asian American parents and adolescents. Findings can also inform the design of interventions and shaping of policies that educate and support the resilience of families and youth from these marginalized groups.
This project is funded by the Russell Sage Foundation.
Want to participate in Project ARISE? E-mail us at: ProjectARISE1@gmail.com
Project ARISE 에 참여하고 싶으시면 ProjectARISE1@gmail.com 으로 이메일 주시기 바랍니다.
Gusto niyo ba makilahok sa Project ARISE? Mag-email sa amin sa ProjectARISE1@gmail.com.
Follow us on Instagram @projectarise_ to get our most recent updates!
---
Collaborators
Cixin Wang, Ph.D. (School Psychology, University of Maryland, College Park)
Shuyan Sun, Ph.D. (Psychology, University of Maryland, Baltimore County)
Janelle Wong, Ph.D. (American Studies and Asian American Studies, University of Maryland, College Park)